Key energy in Rimini, Italy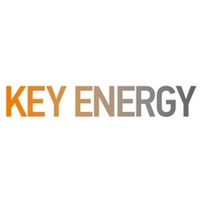 Key Energy, according to the Kyoto protocol and in line with a policy for safeguarding resources and environment, aims to put the issue of sustainable energy at the heart of the debate about the industrial development of our economic and social system. The Source of the KEY ENERGY is the growing interest of industry and trade members in renewable energies, energy saving and efficiency, sustainable mobility, hydrogen and the energy market, and from the need to develop and deepen these imperative issues in depth during discussions on the reduction of C02 emissions.
The Key Energy presents itself for the tenth anniversary edition on 4 days from Tue., 08.11.2016 to Fri., 11.11.2016 in Rimini.
Our Director James Thompson is currently in Key energy in Rimini greeting owner Fabio Alberto Masi (Mcs Managing Custom Solutions S.a.s who has been a Motortech partner for 15 years.